Selected products
Safe components for your production processes
Your applications are often critical. ERIKS has worked closely with the industry to develop many specialties and high-performance products. The many environments and equipment for your plant operations require products that are resistant to chemicals, high pressures and high temperatures.
Go to our extensive chemical product range

To see our complete range of all value adding products, please click here.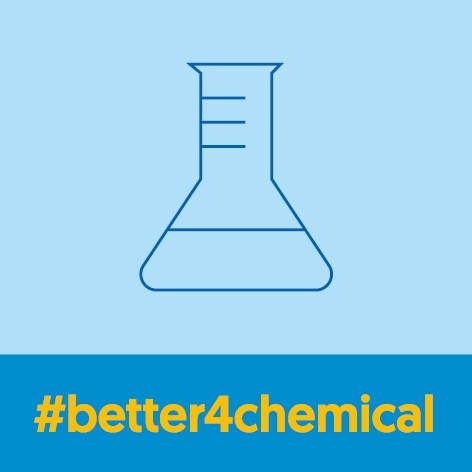 Do you know how to avoid gasket surprises?
As a leading supplier, we develop and manufacture specialized and high-quality rubber compounds and gaskets. To completely cover all applications in a chemical plant, we offer supplementary a mix of premium brands like Garlock Sealing Technologies, SGL Carbon or W.L. Gore & Ass.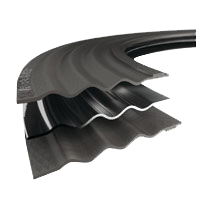 ElastaGraph™

These gaskets simplify your everyday life for standard chemical processes: less effort is required to remove the gasket as there is hardly any contamination due to released graphite. The combination of shape and coating with the different graphite densities enables to provide an up to 50% better sealing effect. The corrugated shape also provides a constant "spring-back" against the flange surfaces and thus reduces the required surface pressure.
Advantages:
Safer in use compared to other graphite gaskets (higher safe zone at low bolt force)
Less contamination 
Easier disassembly
High adaptability to flanges 
Reliable sealing up to a pressure of 64 bar
Retain uniform prestressing
Clear marking
Lower emission value
Clipperlon

We offer you the latest-generation PTFE sealing materials. Our PTFE gaskets have outstanding chemical stability, which makes them ideally suited for use in the chemical industry.

Advantages: 
Excellent seal ability
Outstanding chemical resistance
Suitable for high pressure and large temperature range
Significant reduced creep (non-cold flow)  
Low leak rate
Good electrical insulation properties
Non ageing
Batch code and complete traceability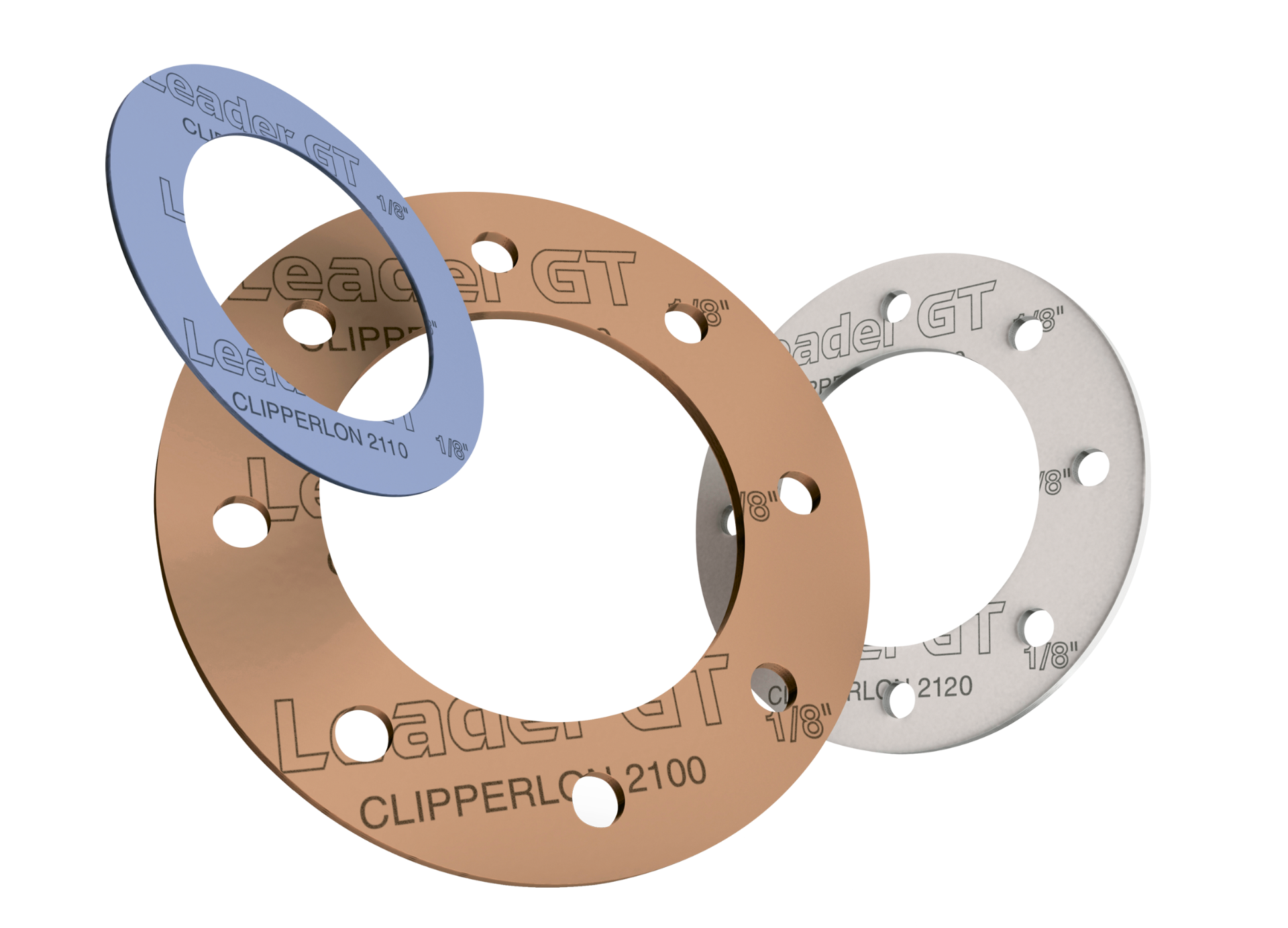 Hoses: Process safety as top priority
One of the major challenges in the chemical industry is to ensure a consistently high level of process workflows for your critical applications. We support you with this by taking on responsibility for the assembly in our own assembly units, testing and certification of your entire hose system.
Testing procedures with extreme conditions for rubber steam hoses, formed the parameters for the ultimate steam hoses. Even a special EPDM compound still has a porous structure, causing tiny water and steam particles to accumulate in the wall resulting in the 'popcorning' effect. To overcome this 'popcorning'-effect, Goodall developed a special, non-porous rubber compound for the inner tube of the steam hoses. This tube is extruded and thus extremely smooth and non-porous. The double braid of galvanized steel wires contributes to higher safety and a longer lifespan.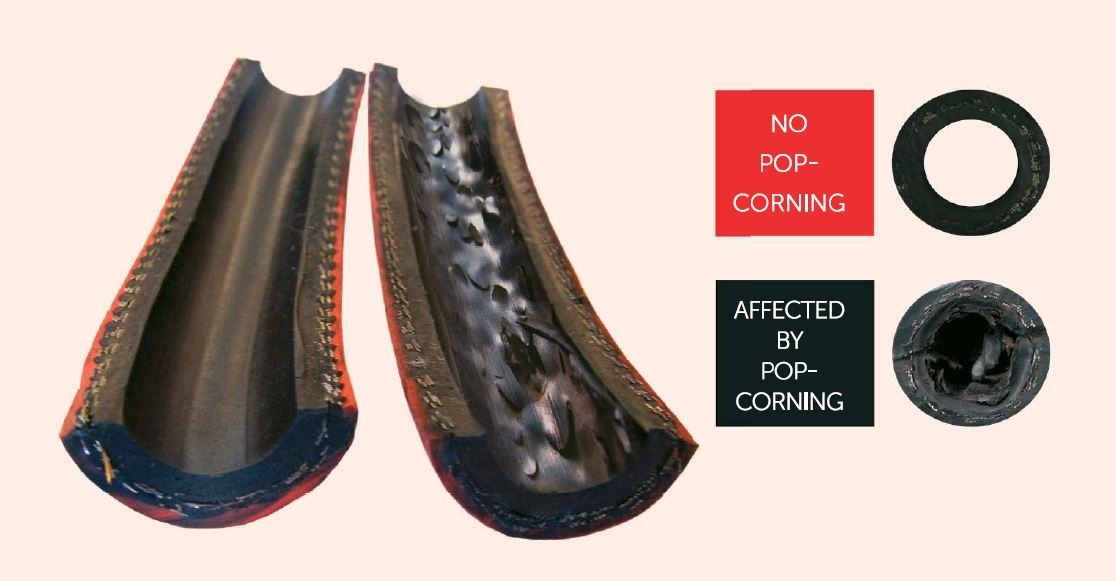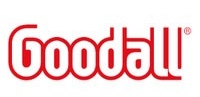 A total solution to keep your plant up and running

An innovative and thoroughly tested crimping system for the new generation of Goodall steam hoses. This exclusive solution offers the following advantages:
lncreased equipment safety and reliability
Cost savings
Original and innovative ergonomics
ldentifiers with colored identification rings and RFID
Superior compounds

coupling – ferrule – hand grip – hose
Chemical hoses: decreasing safety hazards in ATEX zones

We know the hazards of static electricity in chemical plants. That's why we have created an innovative line of conductive hose products to minimize risk to you and your employees; thereby decreasing your liability and preventing devastating results. Our innovative conductive compounds assist your grounding the assembly for added security and safety.
METALVISOR® - preventing leaks and guarantees less downtime and maintenance

We have designed the best possible hose and the ideal coupling system. We developed new and efficient assembly techniques and welding procedures to avoid gaps and burrs improve the flow of the hose and avoid corrosion. This complete system will increase safety and improve your productivity and efficiency. 
Finding the right hose for your chemical application?
Our chemical resistance guide helps you:

Flow control: systematically conduct your media
ERIKS offers a complete range of valves, actuators and accessories, supplying you with its own brands and products from world-renowned manufacturers. Together with you, we develop also customised solutions.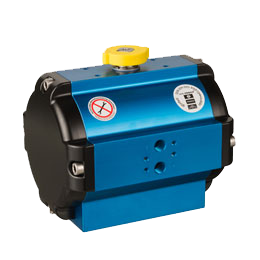 AMG actuators with ECON® ball valves (SIL)
Specified for applications where fluids are
to be safely and efficiently transmitted
For all fields of flow technology and automation

Why do O-rings fail?
It might be the case that your O-rings fail as the used compound is not adequate for your application. With our chemical resistance guide we help you to find the right material. 
ERIKS Sealing Technology is a world leader in high-performance O-rings, elastomeric and polymer seals. We engineer new solutions for your applications, whether your requirement is for individual products, small batches or production volumes. Supported by an outstanding technical and logistical service, we deliver the right seal on time to the critical applications in your chemical plant.

ERIKS O-ring assortments in generic materials:

These economical seals are available in different materials and easy to install. They have adequate properties for the most diverse and critical applications and are available in standard sizes according to international standards such as: AS568, ISO 3601, BS4518, JIS, NF.
Teflex encapsulated O-ring range

They offer almost unlimited protection against chemically aggressive media. The elastomer insert ensures good contact pressure and perfect static sealing.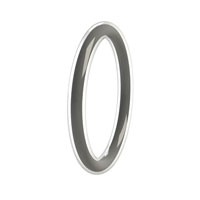 900553 FEP/FKM
High chemical resistance due to FEP coating
Temperature range from -20°C to +200°C
Anti-adhesive properties, no sticking to the surface (stick-slip)
Deep steam permeability and water absorption
Good compression set
Vulc O-rings

Those large size O-rings made of precision are hot vulcanised (not glued) into an endless O-ring.
X-ring assortment

The four-lobe profile of an X-ring is more stable than an O-ring in reciprocating applications and prevents spiral torsion or rolling of the seal. It requires a lower compression force than an O-ring and therefore has less frictional resistance and wear. The double contact points against the sealing surface contribute to a better seal than O-rings in dynamic applications. ERIKS X-rings are available as standard in the same dimensions as O-rings according to ISO 3601 and AS568.
DuPont™ Kalrez® O-rings

These combine high heat and chemical resistance and are an excellent choice for the chemical process industry.
Power transmission: for a smooth operation of your plant
Rexnord couplings
These couplings perform under the most rigorous demands in your chemical applications. With safety in mind we offer you a complete line of flexible couplings for fluid handling systems. 
From engineered API compliant Thomas Disc Couplings, to general purpose ANSI Rexnord Omega and Viva Elastomeric Couplings, the portfolio delivers reliable performance for every pump and fluid compressor application.
Gates Poly Chain® Carbon™ Volt®
Antistatic power transmission belts are a must in explosive environments. With this most powerful synchronous belt in the market, you choose the safest and strongest option. 
Static conductive to ISO 9563 throughout the lifetime of the belt
ATEX directive compliant: suitable for environments with explosive atmospheres
Clean, quiet, compact, durable and energy cost saving
Suitable for high torque, low speed drives
Motors: when it comes to hazardous areas, we make it safe

WEG ATEX motors
Non-sparking Ex nA motors are designed to prevent the occurrence during normal operating and certain specific abnormal conditions of arcs, sparks and excessive overheating of all inner and outer surfaces of the machine which could reach the self-ignition temperature of the surrounding potentially explosive atmosphere. 
High efficient IE4 motors to reduce energy costs and prolong lifespan

Electric motors account for as much as 68% of industry's energy usage. Yet a huge amount of this energy is wasted, as chemical plants use solutions which are poorly designed, or inappropriate for their application. By reducing this wastage, you do not only help the environment, but you also cut your cost with a return on investment of three years or even less.
Engineered plastics
In the chemical sector, the materials suitable are determined based on their application. The materials can be exposed to high stresses due to the chemicals used. In most cases, inadequate resistance is manifested by swelling or softening of the plastic, which can lead to loss of usability. The following products represent a selection from our chemical resistant range. 
Standard plastics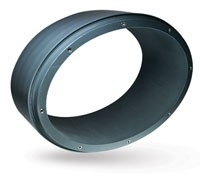 PVC-U
PVC has high chemical resistance to acids, alkalis, alcohol, oil and petrol. It also adheres and welds very well and is used for extraction systems, container linings and in the construction of chemical plants.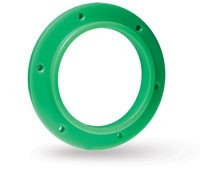 PE (HD, HMW, UHMW)

PE displays average to good chemical resistance to acids and alkalis. This plastic is also very weldable and is used to construct containers.
Fluoroplastics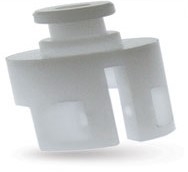 PVDF
PVDF exhibits excellent resistance to chemicals, for example to chlorine and bromine, and can be used in a wide temperature range (from approx. –50 °C to approx. +150 °C). PVDF is used is the construction of chemical plants.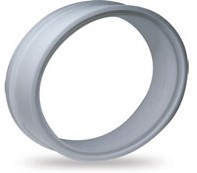 PTFE

PTFE is extremely resistant to acids, alkalis, alcohols, petrol and oil. The interesting thing about this plastic is its strongly anti-adhesive behaviour and very low coefficient of friction. PTFE is used for gasket technology.
Fibreglass-reinforced plastic (FRP) – ideal material for chemical plants

This very interesting alternative to steel convinces through the low tool costs and varied shaping options.
For areas away from production zones, it is the ideal material for a multitude of different constructions. FRP is much lighter than steel – with the same tensile strength and compressive strength. In addition, the material functions as insulation and is resistant to corrosion, alkalis and chemical cleaning agents.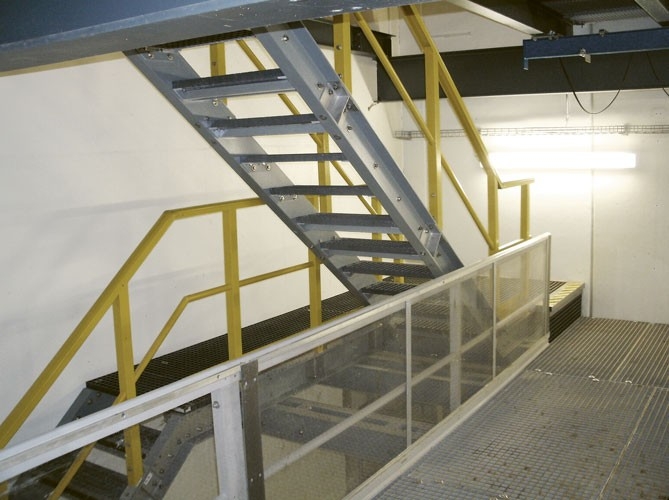 Occupational safety: for optimum safeness and sustainability
With our range of personal protective equipment (PPE), tools and maintenance products, we can provide you with comprehensive advice and offer solutions tailored to your requirements.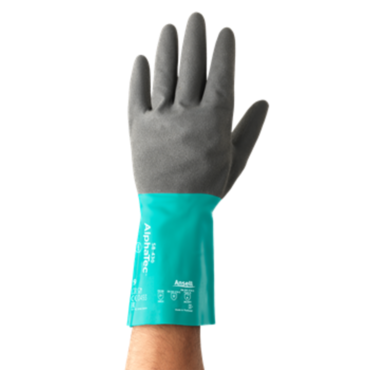 Chemical resistant ANSELL Glove AlphaTec™ 58-430
The glove is ideal for intermittent exposure to lubricants and cleaning agents in chemical plants. This unique design features a premium grade nitrile compound coating, for versatile chemical protection and long-lasting snag, puncture and abrasion resistance, along with a comfortable cotton-flocked liner.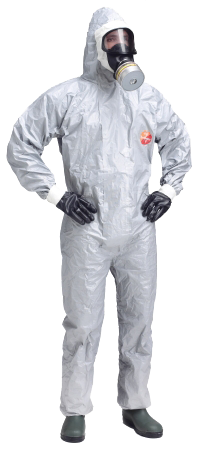 TYCHEM Coverall disposable
TYCHEM F Coverall with hood is an excellent barrier against a broad range of organic chemicals, highly concentrated inorganic chemicals and biological hazards. The protective suite has an antistatic treatment inside.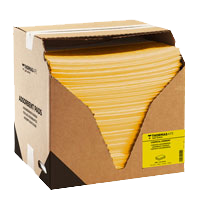 THORMASAFE spill control
These absorbents are a high-quality, high-performance workplace spill control and absorbent solution for incidents, and day-to-day situations involving chemicals and solvents.
General contact ERIKS Group Head Office
Post address
ERIKS NV
P.O. Box 19108
3501 DC Utrecht
The Netherlands
E info@eriks.com

Chamber of Commerce
37 01 32 89
VAT Number
NL003.076.490.B02