As an industrial service provider we have deep-rooted product and application knowledge throughout multiple industries. This enables us to help our customers meet their specific product needs and co-develop products with them, which are efficient, have a reduced Total Cost of Ownership (TCO) and – last but not least – are more sustainable.
Helping our clients to become future proof
Our goal is to use our solid market position and know-how to help our customers to achieve their Sustainability goals.
We have a wide range of solutions in the following areas of expertise.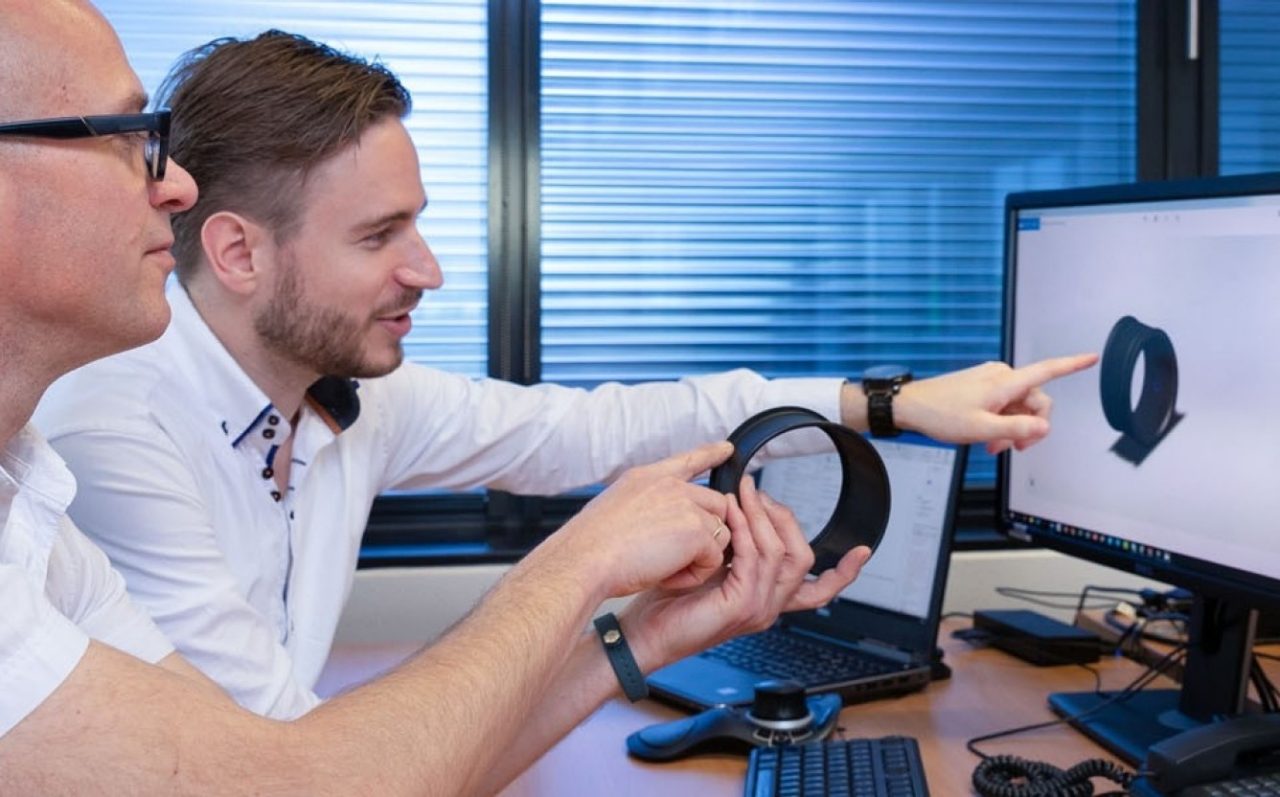 We have a wide range of solutions in the following areas of expertise

Energy reduction initiatives

Circularity

Hydrogen

Smart Asset Management

Energy audit by EM3 (Sister company)

Emission reduction by product offering and responsible procurement

Online configuration tools for optimal product selection
Sustainability Design Sprint
Design Sprint is a proven method, where a multi-disciplinary ERIKS team and customer team work closely together to develop solutions for a pre-identified problem, or work together to scan (part of) a facility for improvements. Given the multi-disciplinary team often a lot of improvement areas are identified. 
By finding pain points and letting ideas flow freely during a joint brainstorming session, teams have the opportunity to come up with inspiring new ideas, which can help to solve product or service problems. 
How Sustainability Design Sprints Happen at a Glance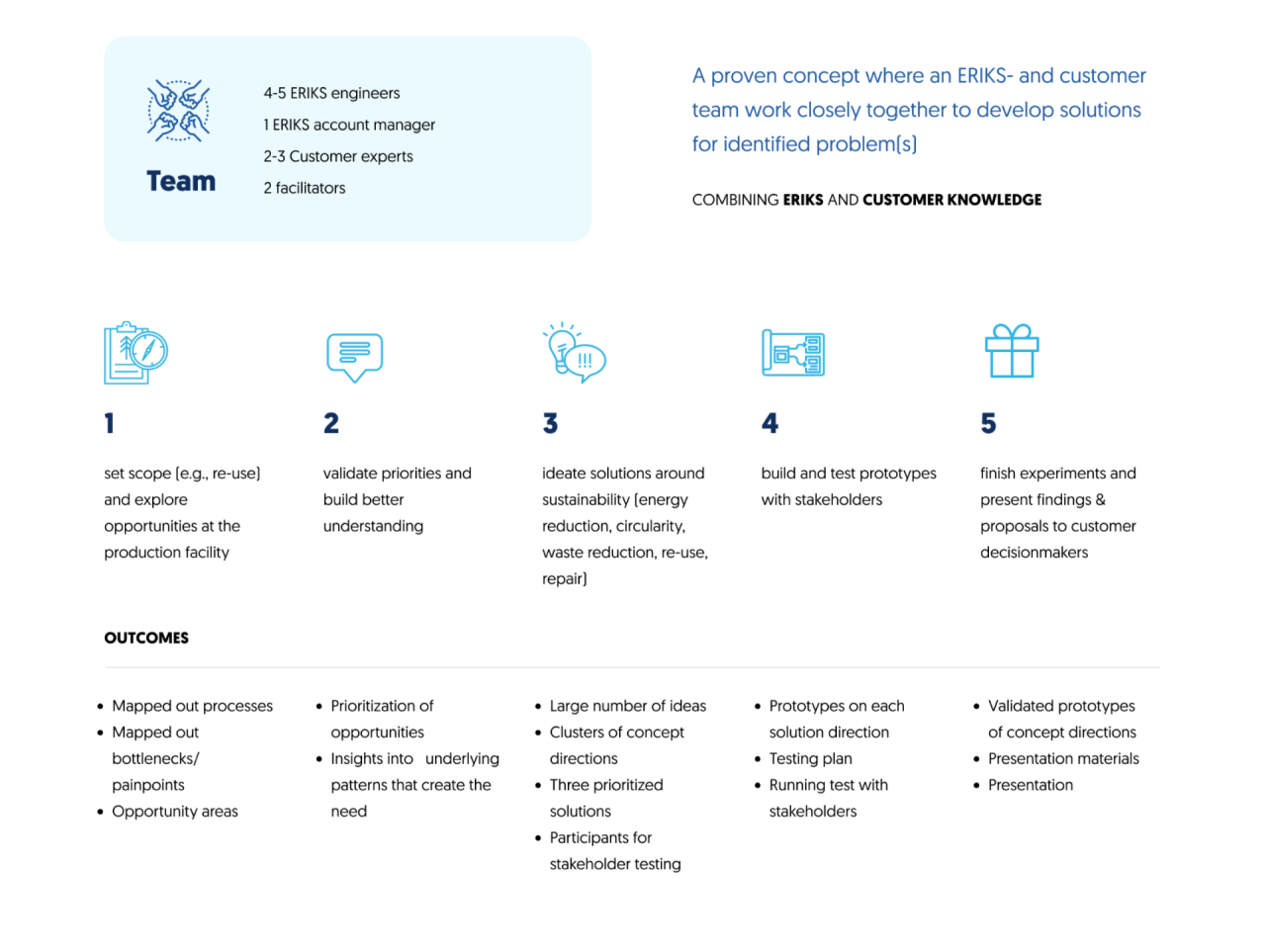 See how our customers benefit
By thinking outside the box and combining different mindsets, brand new approaches can emerge which can prove to be useful for customer.  Some of the tangible benefits are:

ERIKS brings relevant experts

Better understanding of sustainability opportunity areas

Specific proposals for making customer production systems and the supply chain more sustainable

Insight in how to analyze opportunity areas, ideate on them and execute on Sustainability improvements

Our Ambassadors
We have sustainability ambassadors througout our organization who are contributing to implementing our missions. See here an interview with one of our ambassadors, Gert Cielen, Commercial Director at ERIKS Belgium.
General contact ERIKS Group Head Office
Post address
ERIKS NV
P.O. Box 19108
3501 DC Utrecht
The Netherlands
E info@eriks.com

Chamber of Commerce
37 01 32 89
VAT Number
NL003.076.490.B02